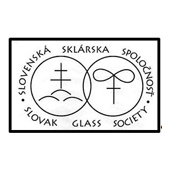 Address:
Sklárska 1127
020 61 Lednické Rovne
Representative:
Doc. Ing. Peter Šimurka, PhD.
Tel: 0902 055 121
Fax:
e-mail: psimurka@gmail.com
web:
www.slovenskasklarskaspolocnost.sk
Info:
Arranges specialized workshops, conferences, consulting and advisory work, promotion of Slovak glass industry, science
and research in the homeland and abroad. It is a member of European and world authorities and institutions of glass industry for technological development, research and education.